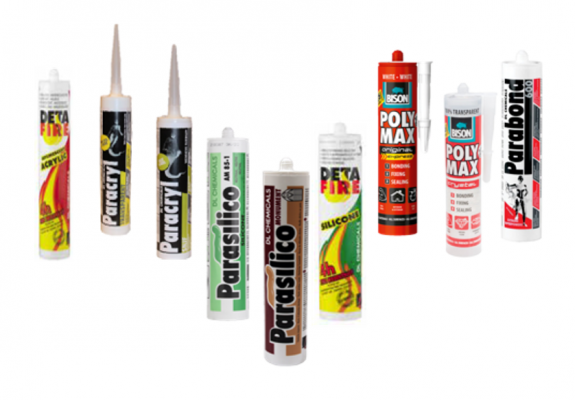 JIT Industrial Products Ltd supply a range of silicone, acrylic and MS polymer sealants to suit a variety of applications.
SILICONE SEALANTS
Silicone sealants are available in both high & low modulus. High modulus sealants are best suited to internal applications as they accommodate less movement than the low modulus options. Low modulus sealants are best suited to external applications as they accommodate more movement.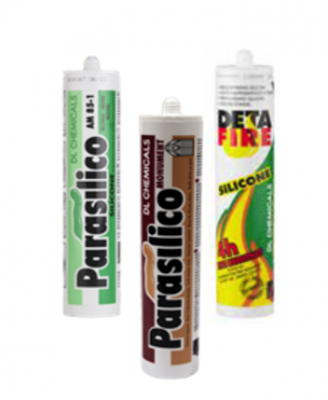 Parasilico AM85-1 is available in white, clear, black, brown, beige, anthracite or grey. Suitable for external use on building & glazing applications.
Parasilico Monument is available in white,natural stone or black. Replaces window mastic & traditional putties used in manufacture of timber sealed units.
FR Rated DetafireSilicone is available in white or grey.
ACRYLIC SEALANTS
Acrylic sealants are economical and paintable alternatives to silicone. They are suitable for sealing & filling joints around aluminium, wood, uPVC windows and door frames. External application of acrylic sealants are dependent on weather conditions - dry & preferably warm conditions are desired during application. Acrylic sealants do not offer the flexibility of silicone sealants.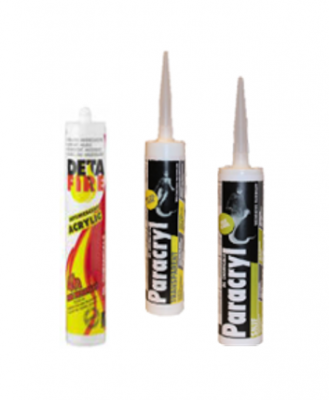 Paracryl SNJF is available in white, grey, black or brown. Suitable for joints with low movement.
Paracryl Transparent is a clear acrylic sealant suitable for joints with low movement.
FR Rated Detafire Acrylic is available in white.
MS POLYMER SEALANTS
MS polymer sealants offer great durability, flexibility and offer excellent adhesion to non-porous surfaces. They bond to damp surfaces are paintable making them a great "all rounder". They are best used as an adhesive or sealant on surfaces that experience frequent vibration or strain. They are also ideal for gluing panels, skirting boards, windows, mirrors and insulation materials.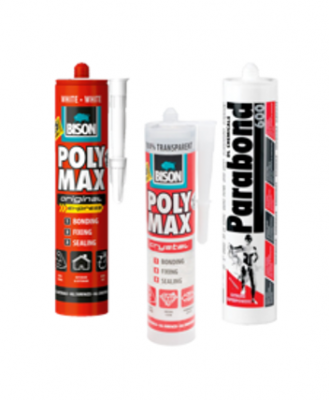 Polymax Original Express - Available in white.
Polymax Crystal Clear - Available in transparent/clear.
Parabond 600 - Available in clear, white, black, dark brown & beige.
For more information on our sealants range, please contact the office on 01698 748290 or via email This email address is being protected from spambots. You need JavaScript enabled to view it.