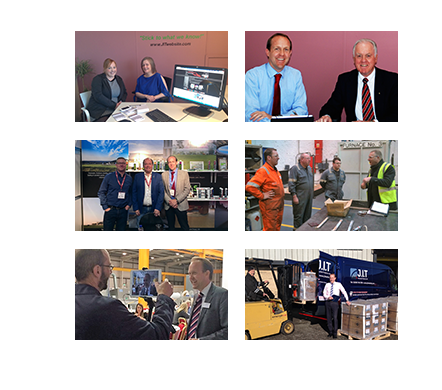 A family business with family values
Established in 1989 by Wm. Barrie Fleming (formerly of 3M (UK) Industrial Tape Division), the company is now owned by Barrie's son, Wm. Nigel Fleming who joined the company in 1994 and became MD in 2009.  The business, now in its 30th year is supported by a team of associates including Angela Walker (Customer Services), Elizabeth McCallum (Sales & Marketing) and Bill Hughes (QA & Logistics).
Together as a team we have expanded the operation into new territories & markets with innovative new products, design development and industrial problem solving.
Quality and service is ingrained in the team at J.I.T., it's at the heart of everything we do and we have been rewarded with a loyal customer base, many of whom have been trading with us for numerous years.
People do business with people and we enjoy meeting new customers and seeing what we can offer in the way of knowledge and expertise.  In more recent years we have worked in conjunction with key customers in selecting products for specific applications. We like to think of ourselves as your "go to" material selection and supply partner.
Please give us a call of drop us a line, we would be delighted to hear from you.