Double-sided Bonding Tapes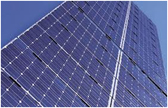 We have many Doubles Sided Tapes in our range, temporary or peel-able for general applications or permanent for high bond outdoor applications. VHB (Very High Bond) originally pioneered by 3M has been around for decades with many overhead road signs and aircraft sections constructed using the technology. Now the sign industry, industrial designers and architects are taking the leap of faith to adhesive technology as an alternative to welds rivets and mechanical fixings which are time consuming in production. Whatever your bonding requirements please contact us.
Try our Double Side Tape Selector: Please also refer to Adhesive sections for possible solutions.
Applications:
High Bond Solutions: Metal Fabrication, Sign Manufacturer, Construction, Architectural Cladding.
High performance Tapes: Banners, Temporary Signage, Exhibition Work, Splicing Tapes.
General Tapes: Posters, Mailing Enveloped, Printed Folders, Temporary Fixing, Print Applications.
Electrical Specification: Laminating, Bonding, Component Mounting & Conductive Adhesives.
Testimonial
"From the moment MSP (Scotland) Ltd and JIT Industrials commenced trading with one another, we at MSP have found everyone at JIT extremely friendly and helpful supplying the best products at reasonable cost to meet our tight delivery schedules. MSP hope our good working relationship remains for many years to come."
J Allan Works Director (Manufacturer of Architectural cladding on buildings featured)

PLEASE CONTACT US IF YOU REQUIRE ANY FURTHER INFORMATION:
t: +44 (0)1698 748 290
e: This email address is being protected from spambots. You need JavaScript enabled to view it.