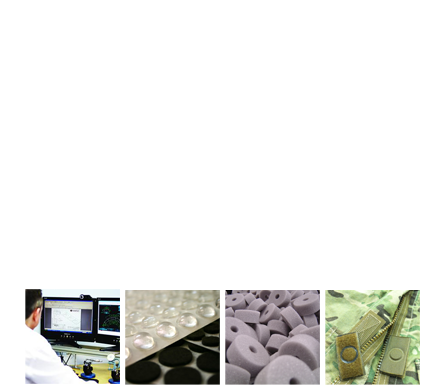 Other materials - Rubbers Foams Velcro protective Feet
In addition to converting Tapes, Films, Insulation & Thermal management materials we convert Velcro, Dual Lock, Bumpons, Protective feet, and a wide range of PE, PVC, PU and Neoprene Foams, EPDM Rubbers Seals & Gasket to meet a multitude of Sealing, Protection, bonding, Fixing & Fastening Industrial applications.
Products can be supplied non adhesive if required or we can manufacture and laminate suitable adhesives. Many of our Foams and rubbers are specified as suitable for use as moisture barrier seals within electrical housings where demanding performance is required such as the award winning lamp below. We also have FR flame retardant specifications for the offshore, marine, oil and Gas Industries. Whatever your product conversion needs please contact us to discuss further.